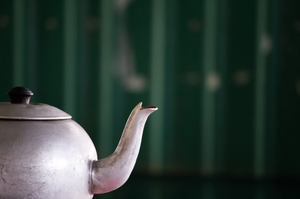 Introducing Tea Subscriptions
Since opening Rakkasan Tea Company in 2017, friends and customers have suggested to us regularly: You need to offer tea subscriptions. So now we are.

Why is this such a big deal? Because subscribing to your favorite teas is a great way to take the hassle out of re-ordering all the time. And when you subscribe to a tea, you'll receive it at a 10% discount!

Here's how it works:

1. Click on any tea selection.* (*Subject to availability)


2. Below the option to make a regular, one-time purchase, you'll see "Subscribe & Save." You can choose to have your tea delivered weekly, bi-weekly, monthly or bi-monthly. When you subscribe, you receive a 10% discount.

3. Cancel anytime.

This is a great way to ensure you don't run out or forget to restock. And it saves a little cash at the same time!

Subscribe to your favorite tea now!

Tea of the Month Subscriptions

We also offer prepaid, 6-month Tea of the Month Subscriptions. This is great for trying a number of different teas when you like surprises. It also makes a perfect gift. We currently offer a Black Tea of the Month and Green Tea of the Month.

Tea of the Month Subscriptions include FREE SHIPPING. After paying for these subscriptions up front, you (or the recipient) will receive one canister per month for six months.

Buy a Tea of the Month subscription now!


We hope you enjoy these new options!
---