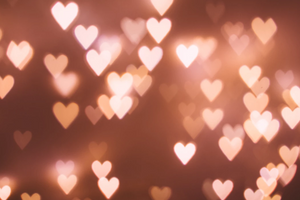 Tea for Valentine's Day
Valentine's Day is almost here and we have some helpful gift ideas for the tea lover in your life!




6-Pack Gift Pack
$79

This convenient Gift Pack is our most popular. With teas at a discounted price, you get one premium loose-leaf tea selection from each country: Nepal, Rwanda, Sri Lanka, Vietnam, Laos and Colombia. It includes six canisters (20-25 cups each) containing:
Himalayan Golden Tips (Black tea from Nepal)
Paksong Green (Green tea from Laos)
Rukeri Black (Black tea from Rwanda)
Calima Verde (Green tea from Colombia)
Amba Ceylon Black (Black tea from Sri Lanka)
H'mong Kings Tea (Green tea from Vietnam)
Buy a 6-Pack Gift Pack




Country Packs
Starting at $18

Know a wanderer with an affinity for a certain place? Give them a Country Pack! The different character, tastes and aromas of tea from different parts of the world make this gift truly special.

Our Rwandan and Colombian teas are grown in the rich volcanic soil of central Africa and the Andes Mountains. Our Vietnamese tea comes from wild tea trees that are 300-400 years old. Our Nepalese tea comes from the Himalayan foothills. And our Sri Lankan and Laotian tea is carefully hand-rolled.

Buy a Country Pack




Tea-by-Type Packs
Starting at $61

For black tea lovers, we have the Black Tea Pack which contains six canisters of black tea from six different countries. For more health-conscious tea drinkers, we have the Green Tea Pack which contains five (or six) canisters of green tea from four (or five) countries.

Buy a Black or Green Tea Pack

Not seeing what you like? We have a full range of tea selections for you to mix and match. Take a look on our website! Start shopping now!

And remember, we now offer the opportunity for you to include a note for us or the recipient at checkout! Stay warm and have a happy Valentine's Day!
---